Whitstable and District Horticultural Society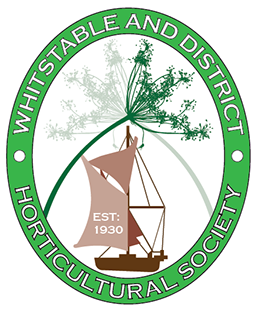 Today Whitstable has an active and vibrant horticultural society that aims to provide encouragement, inspiration, information and a social forum for anyone interested in their garden space. We offer monthly meetings with a range of interesting speakers, trips and opportunities to expand members skills, knowledge and general interest on any related subject. Membership is by annual subscription and guests are always welcome to participate in all events except voting at the annual AGM.
Constantly evolving to meet the needs and aspirations of a growing membership it is fast becoming the gateway to all things horticultural for the district. Creating ever more links with other gardening and relevant groups, venues and businesses in the region for the benefit of its members.

Kent Federation of Horticultural Societies